The five former Memphis police officers who pleaded not guilty to the second-degree murder of Tyre Nichols did not have "the courage to look me in my face," his mother has said.
Tadarrius Bean, Demetrius Haley, Desmond Mills Jr, Emmitt Martin III and Justin Smith pleaded not guilty to charges of second-degree murder, aggravated assault, aggravated kidnapping, official misconduct and official oppression in their first court appearance before a judge in Shelby County Criminal Court.
They were fired after an internal police investigation into the arrest of Mr Nichols in January.
Tyre Nichols trial – as it happened: Officer involved in deadly arrest 'just doing his job'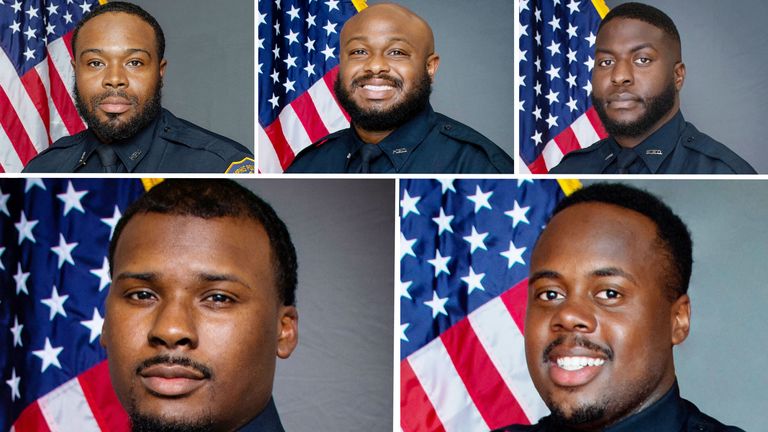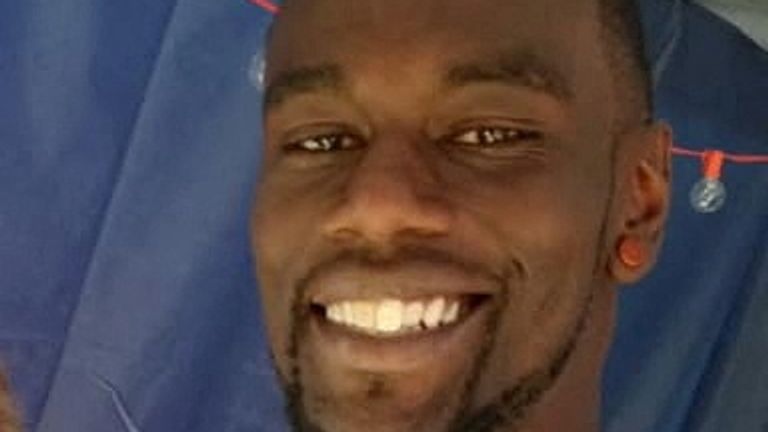 Speaking outside the court Mr Nichols' mother, RowVaughn Wells, said the officers "didn't have the courage to look me in my face" but they were "going to see me at every court date – every one – until we get justice for my son."
She said she felt "very numb" and was waiting for "somebody to wake her up" from the nightmare.
"I know my son is gone. I know I'll never see him again. But we have to start this process of justice right now."
The five former officers are free on bond and are due back in court on 1 May.
Mr Nichols, 29, was stopped for an alleged traffic violation and pulled out of his car by officers who swore at him, with at least one brandishing a gun, records showed.
One officer hit Mr Nichols with a stun gun but Mr Nichols ran away towards his home, according to video footage.
'Why did you beat Tyre Nichols to his death?'

Scorpion unit punched, kicked and hit Nichols with a baton
Officers who were part of a crime-suppression team known as the Scorpion unit caught up with Mr Nichols and punched, kicked and hit him with a baton as he shouted for his mother.
After the beating the officers stood by and talked to one another as Mr Nichols struggled with his injuries on the ground, video showed.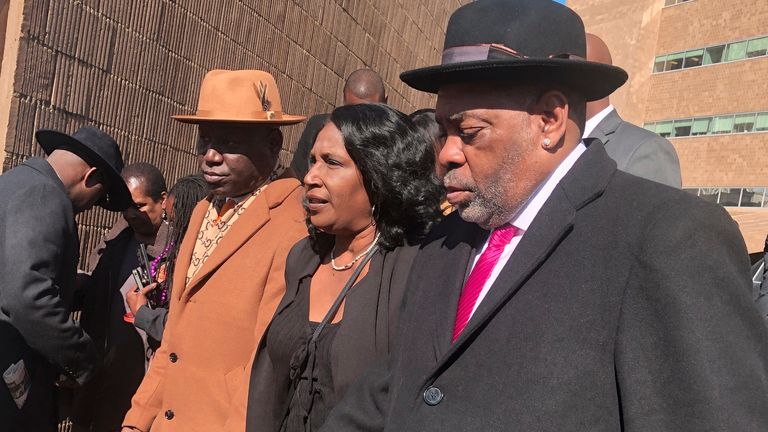 Officer took photos after beating
One officer took photos of Mr Nichols as he was propped against an unmarked police car, according to video and records.
Mr Nichols was taken to hospital in an ambulance some 27 minutes after emergency medical technicians arrived, authorities said.
He died in hospital three days later.
A sixth police officer, who is white, was also fired, along with three Memphis Fire Department emergency medical technicians who arrived after Mr Nichols was beaten. Two Shelby County sheriff's deputies who responded to the scene were suspended for five days without pay.