Vigils have been held across the UK and Ireland as the trans community came together to remember Brianna Ghey.
Two teenagers charged with the 16-year-old's murder have been remanded in custody
The pair, a boy and a girl, both aged 15, are due back in court today.
Brianna, a transgender girl from Birchwood in Warrington, was found by members of the public as she lay with fatal stab wounds on a path in Culcheth Linear Park at around 3.13pm on Saturday.
Crowds of mourners gathered on Wednesday outside the Department of Education building in London, City Hall in Belfast, Dalton Square in Lancaster, and on O'Connell Street in Dublin, holding trans pride flags, placards and candles.
At the vigil in London a minute's silence for was held at 7pm.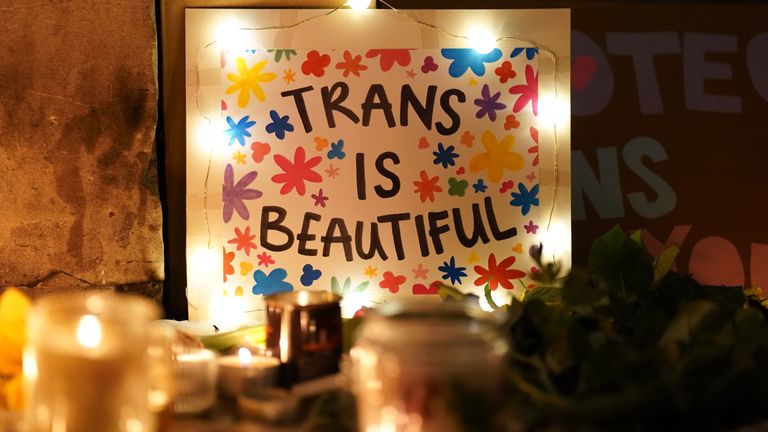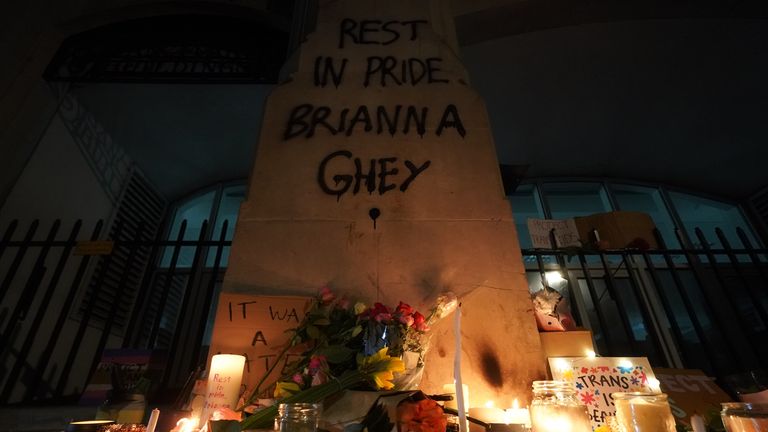 Bouquets of flowers and a sign saying RIP Brianna were left at the door of the building, which was also defaced with graffiti.
The crowd chanted: "When trans rights are under attack, what do you do?
"Stand up, fight back."
They also chanted: "Say her name – Brianna Ghey."
Damian Harry, whose daughters knew Brianna Ghey, said they were in 'disbelief' and had been left 'needing to take painkillers for stress' following the fatal stabbing

Messages to Brianna were also written on postcards and left outside the building.
One read: "You were too young."
The other read: "Trans rights are human rights."
At the end of the vigil, the attendees staged a "die-in".
They lay on the ground and chanted: "How many of our corpses does it take for you to care?"
In Lancaster there was a more sombre scene, with crowds pictured carrying candles, mourning Brianna's death.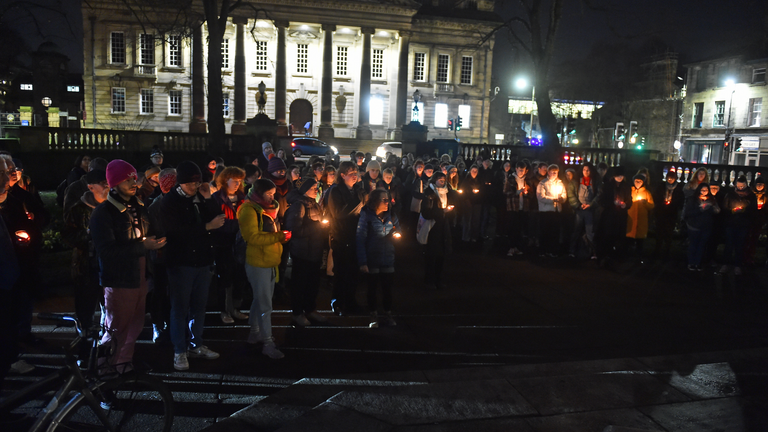 The Belfast and Dublin gathering saw people carrying signs saying "rest in power" and placards reading "say her name: Brianna".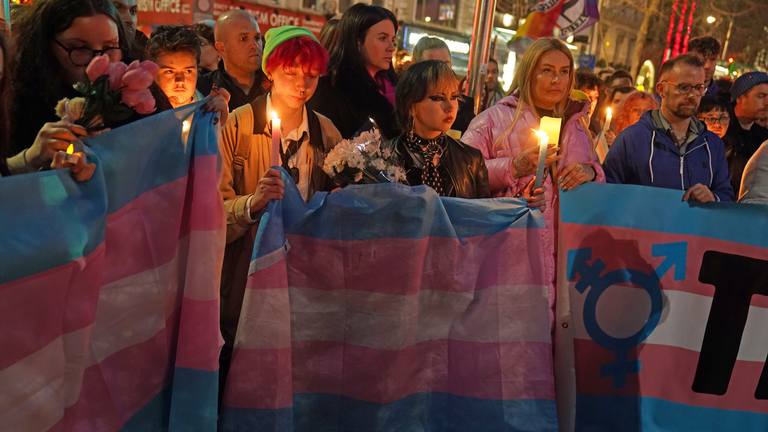 A GoFundMe page set up to help Brianna's family has passed £88,000 just two days after it was launched.