Political leaders should "take a clear stand" and condemn violence against asylum seekers, charities have said – as they warned scenes like those outside a Merseyside hotel could be replicated across the country.
Fifteen people were arrested after "violent scenes" outside the hotel where asylum seekers were staying in Knowsley on Friday.
A demonstration descended into chaos as a police van was set on fire and missiles, including fireworks, were thrown at officers.
Several charitable organisations have now signed an open letter criticising "inflammatory language" and policies that "demonise" people seeking refuge.
The letter, co-ordinated by Together With Refugees, a coalition of more than 500 national and local organisations, also warns of a "high risk of more premeditated extremist attacks around the country" following the violence outside the Suites Hotel.
The letter has more than 100 signatories, including Liverpool City of Sanctuary, Care4Calais, Share Knowsley and the Refugee Council.
Home Secretary Suella Braverman has faced repeated criticism for her rhetoric describing migrants crossing the English Channel.
Ms Braverman was criticised in November after she told MPs that the south coast was facing an "invasion" of migrants.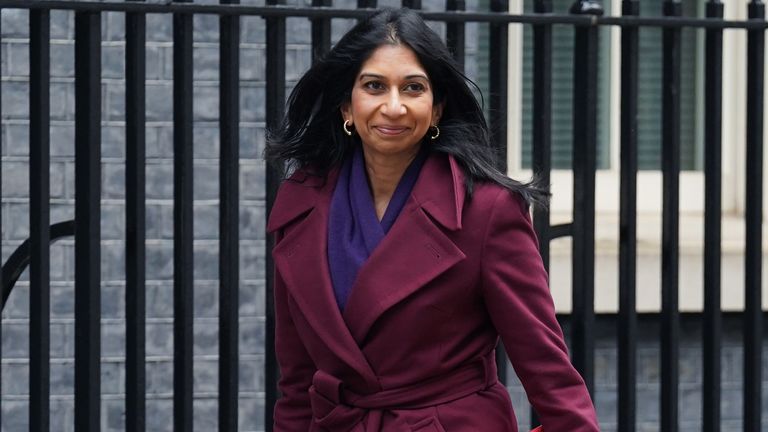 The charities write in the letter that people in the asylum system "have already suffered terribly", fleeing war and persecution in places including Afghanistan, Sudan, Syria and Iran.
They describe Britain's asylum system as "broken", and say people seeking refuge are forced into a period of "limbo" as they wait for a decision on their claim to stay in the UK. Asylum seekers are put up in hotels, which the charities call a "completely inappropriate form of accommodation".
The signatories of the letter call on political leaders to "create a system that is fair and compassionate and brings cohesion instead of division".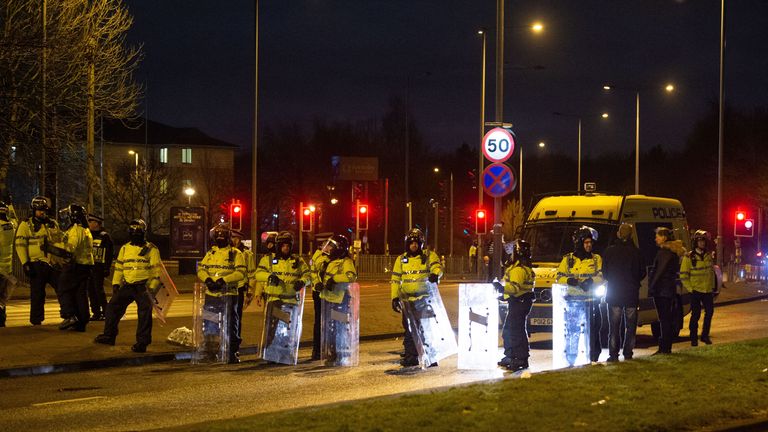 "Having already experienced great hardship, these men, women and children who come here for protection are now faced with violence, fuelled by inflammatory language of 'invasion' and policies that demonise them," the charities say.
"The responsibility to create a system that is fair and compassionate, and brings cohesion instead of division, lies with our decision makers.
"With the high risk of more premeditated extremist attacks around the country, leaders of all parties must now take a clear stand and condemn any further violence against those who come here to find safety, and set out the action they will take to prevent it."
Read more:
Disused cruise ships could house asylum seekers
Sunak plans to ban Channel migrants from appealing deportation
The charities add that those responsible for inciting anger and violence like that seen in Knowsley last Friday "bring shame on this country" and are in the minority.
"This does not reflect the people of Britain. This is not who we are," they say.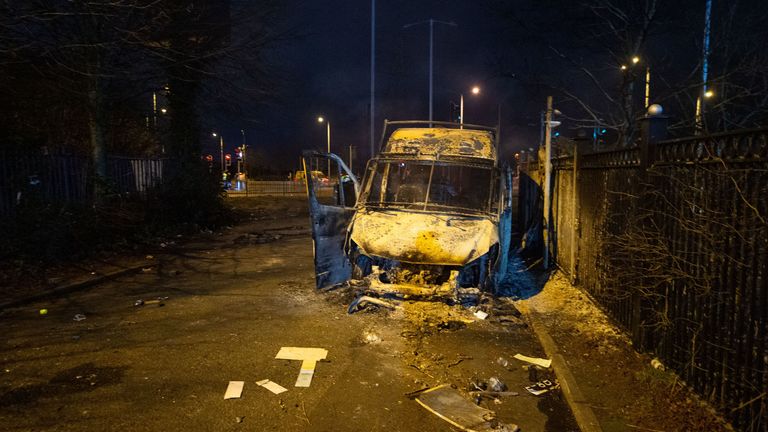 Ewan Roberts, centre manager of Asylum Link Merseyside, said the area has a "proud history of welcoming refugees and the horrifying incident on Friday night does not represent the people of Knowsley".
"The people staying in temporary accommodation came to us seeking our help, and instead had the experience of being under siege by a violent mob," he said.
"We urge politicians to stop using rhetoric that fuels such hatred, condemn this violence and start doing the real work of clearing the backlog instead."
Click to subscribe to the Sophy Ridge on Sunday podcast
Former refugee Sabir Zazai, who is now chairman of Together With Refugees said the issue is not about party politics but rather "basic human decency".
"The very least all political leaders could do is to condemn the attack on people seeking sanctuary in our communities," Mr Zazai said.
"Leaders of all political parties must call for the ending of these hostile policies and hateful language that only fuels division and anger."
A man appeared in court on Monday charged with violent disorder and assault by beating of an emergency services worker following the violence outside the Suites Hotel.
Jared Skeete, 19, of Aigburth, Liverpool, was remanded in custody to appear before Liverpool Crown Court on 13 March.
The remaining 12 men and two women who were arrested were released on conditional bail.